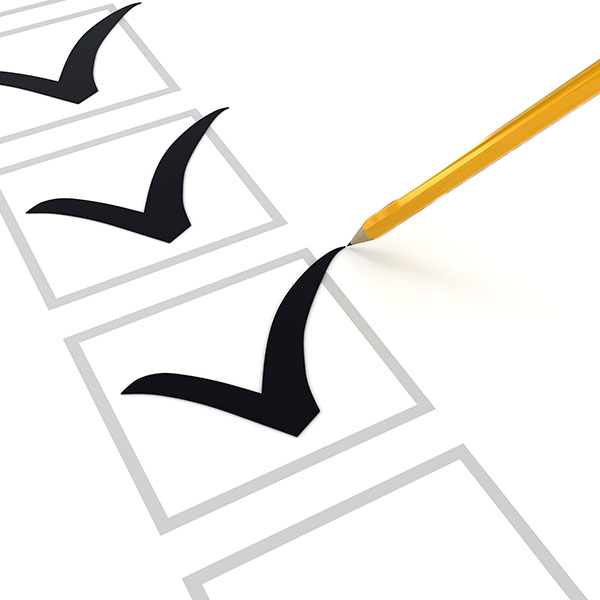 At Morris Heating Cooling Comfort Systems we strive for 100% satisfaction in everything we do. We value your opinion and invite you to tell us and others about your experience with us. Please take a few moments to tell us what you think by leaving us a review here on our website or on any of these popular review sites or social networks.
Read what other customers have said about us.

All trademarks or brands on this page are registered by their respective owner and are not affiliated with our company, nor do they endorse or sponsor our products or services.
Reviews of
Morris Heating Cooling Comfort Systems
(Based on 32 rated reviews)
01-Jan-2023
Product or service reviewed: Furnace Service Call
The technicians were prompt, knowledgeable and polite. They were able to locate the issue that was causing my concern and they corrected the problem. I am more than satisfied with their service team!
26-Oct-2022
Product or service reviewed: Complete Heating and cooling system
5 stars, wonderful every step of the way. the response time from my phone call for a free estimate was quick and the technician was very good. The team of technicians were great . they put down drop clothes to protect my carpet, they patiently answered questions. given the tight quarters they had to work in, they did a fantastic job. As I sit here and type this review, I can enjoy the heat coming from my furnace. I would highly recommend Morris Heating and cooling to anyone. Thanks,guys
26-Sep-2022
Product or service reviewed: HVAC purchase & installation
The entire Morris team was extremely professional and easy to work with during the entire process. The guys doing the install explained everything thoroughly. I would highly recommend Morris to anyone looking for new equipment or needing service.
11-Feb-2022
Product or service reviewed: Install of 5 ton heat pump and propane furnace.
Dave and team did a seamless job installing the furnace and AC/heat pump. Everyone was very professional and great clean up after the job. I wouldn't think of calling anyone but Morris for my heat and AC needs.
29-Apr-2021
Product or service reviewed: plumbing. put in wall mount sink and faucet.
We have had you do plumbing before. Very efficient and in a timely manner. You also do our bi-annual check up for air and furnace, Will highly recommend you to other people.
30-Dec-2020
Product or service reviewed: New Furnace Install
Sadly I had to call Morris bright and early on Christmas morning this year due to our furnace not working correctly. I had a return call and a tech at my door within 2 hours of leaving my message. It was determined that our furnace was needing replaced, the tech got us a couple electric heaters and advised I would be contacted Monday about my options. Brad contacted us Sunday evening actually and was here Monday morning to provide an estimate, on Tuesday they were here to start taking out my old unit and replacing with a new. They had the new installed and turned on before noon on Wednesday (12/30). Brad and his team worked fast and efficiently to get us up and warm again. Thank you so much for getting us nice and warm to bring in the New Year!
Charlie and Kristy Perkins
Piqua, OH
29-Dec-2020
Product or service reviewed: install furnace under warranty
When they arrived here, they looked the situation over and started right to work. Even tho they had work clothes on to work in the cold garage, they were neat and very professional. Found their work to be done like they knew what they were supposed to do. They kept busy at their work until it was finished. They answered any questions I had after they were done. I was very pleased with the work they did. They left no mess.
Nelson H. Swinehart
Troy, Ohio
01-Sep-2020
Product or service reviewed: New furnace and air
I wouldn't call anyone else. I have used them for over twenty years and they have always been prompt, dependable, and totally professional. Great company run by wonderful and friendly and caring people!
Jody Josefovsky
Piqua, Ohio
28-Jul-2020
Product or service reviewed: Furnace, AC, and Hot water heater
I am a Happy customer, the Installers were very professional , removed everything I replaced without incident, they were very clean, that was a big thing for me, i've lived here 2/12 years and all flooring and painting is new. Would recommend to someone looking for your services THANK YOU
Linda M Schnell
Troy,Ohio 45373
27-Jul-2020
Product or service reviewed: Air Conditioning Unit
We have been a customer of Morris for over 25 years and have been very happy with all the work that they have done for us. Recently, Morris replaced the AC unit for us and the 2 technicians who came were very efficient, professional, knowledgeable, courteous and completed the job sooner than excepted. We would recommend Morris to others.
06-Jul-2020
Product or service reviewed: Plumbing
Russ came out and was wonderful and very honest about what needed to be done.
Mindy Greggerson
Piqua, Ohio
05-Feb-2017
Would never use a heating/cooling company; Only Morris!
14-Jan-2017
We had a new furnace installed in 2010 and a new a/c unit in 2016. In both cases, the work was completed in one day with no problems. We would recommend Morris Comfort Systems to others and have done so.
05-Jan-2017
We are very pleased with Morris; their servicemen are timely and professional. We like the annual service contract agreement option which we use.
22-Dec-2016
Brent came in and was very nice. He checked everything out and cleaned everything. He answered my questions and was very professional
15-Dec-2016
We have always been extremely pleased with the company: Would highly recommend to anyone!
15-Oct-2016
He cleaned up everything after working and did a great job.
17-Feb-2016
Excellent work. Great people
08-Feb-2016
Your guys knew what they were doing and did a great job.
04-Feb-2016
Morris has always done a great job for us every time. We would not think of calling anyone else! Thank you!
26-Jan-2016
I will be pleased to give out your name to friends and neighbors. I would love to be your customer for life.
05-Oct-2015
We were impressed about the quality of work that was done. We will recommend you to other people and family members. Thank you for a job well done!
22-Sep-2015
We always enjoy them coming and feel safe with their work. It's good to know and feel things are in good, safe shape. Thank you!
20-Dec-2014
Great! Polite and very nice
19-Dec-2014
Nice Job, good men to work with
15-May-2014
Explained everything so I could understand, super professional
14-Apr-2014
Very well done! Cleaned up! Explained things well
07-Mar-2014
Great Job – Good Workers, No BS, I like that!
29-May-2013
Job was very professionally done. Very happy
23-May-2013
Dave & Russ were both professional, polite, and friendly. They answered all of our questions and addressed our concerns
22-May-2013
Good Job and Good Service
Answered all of our questions. Had knowledge of system. Easy to work with. We were very satisfied with the job done.